In March of 2016, spring had sprung for my family as we welcomed our beautiful twin daughters, Ellie and Avery, to the world. No one could have prepared me for the journey I was about to experience as I entered into motherhood. I found myself constantly gathering tips and tricks on all things baby, from how to feed two littles to how to get them to sleep at the same time. I would come up with big questions, run to Google to research and then present my findings to my husband.
Within a few weeks, I was preparing to go back to school and thinking about big projects I could tackle for the next school year. As an Instructional Coach, part of my job is to research best practices in education and support the implementation of those practices. I knew my big project had to be accessible, valuable and create rich experiences for students. As I began my research, I remembered a colleague mentioned SOLE as a way to promote inquiry based learning into her classroom. SOLE lessons met everything I was looking for and it reminded of how Google became my lifeline when I had questions about my girls. SOLEs could become that same resource for both teachers and students when they are wanting to find answers to their burning questions.
Why did I think this could be a focus for the next school year? Because this strategy is simple, routine and can be used in any subject area with ease. Each SOLE lesson has three components: an introduction, research and presentation phase. This allows students to explore content on their terms and promotes a student centered environment beginning with a big question. The routine nature of this strategy makes it accessible to teachers at all levels of experience and is structured to set students up for success.
Our school district is an International Baccalaureate school district and SOLE lessons are the perfect entry point into inquiry based instruction. The regular structure of this strategy allows for it take on a variety of roles in the classroom. Teachers have used SOLE lessons as a provocation, a means to introduce students to a unit or lesson. They have used it as a way to utilize student-initiated questions in the classroom. SOLEs have also driven whole units, leading to more SOLE lessons.
In one case, SOLE fostered collaboration between a third grade and an eighth grade teacher on a unit about earthquakes. During the unit, eighth grade students used SOLE lessons as a strategy to research and study the origins and causes of earthquakes. During the introduction phase, the eighth graders took on the challenge of creating an interactive experience about earthquakes to third grade students who were studying the design process in order to create a structure that would survive a jello earthquake. Throughout the research phase, the eighth grade students learned about earthquakes and its causes in order to prepare for their interactive experience. For their presentation, groups of eighth grade students used Google Hangout and were paired up with groups of third graders and presented their interactive lessons.
Meanwhile, in the third grade classroom, students used SOLE as an entrypoint to their research. They created their own questions and started researching the best structures and materials that will survive an earthquake. The lesson that they participated in with the eighth graders was one part of their research phase. After consulting with the eighth graders, the third grade students began testing different materials before they began constructing their final design. Students used gummy bears or marshmallows and toothpicks to create their structures. Their presentation phase featured them sharing their design with the class, explaining the intention of their design and testing their design in a jello earthquake.
Throughout this process, the eighth grade students' understanding of earthquakes was clear in the delivery of their lessons to the third graders. Third grade students were able to justify the intentionality of their design and could speak to the importance of a flexible foundation in order to survive an earthquake. One unintended consequence we observed was the important role of mentorship that this experience brought to the third grade students and the many connections that the eighth graders made to their content in a relevant setting. This experience was a rich experience for all students and a great example of what students can do when the learning is left in their hands. SOLE has opened up so many possibilities for inquiry in a student led classroom.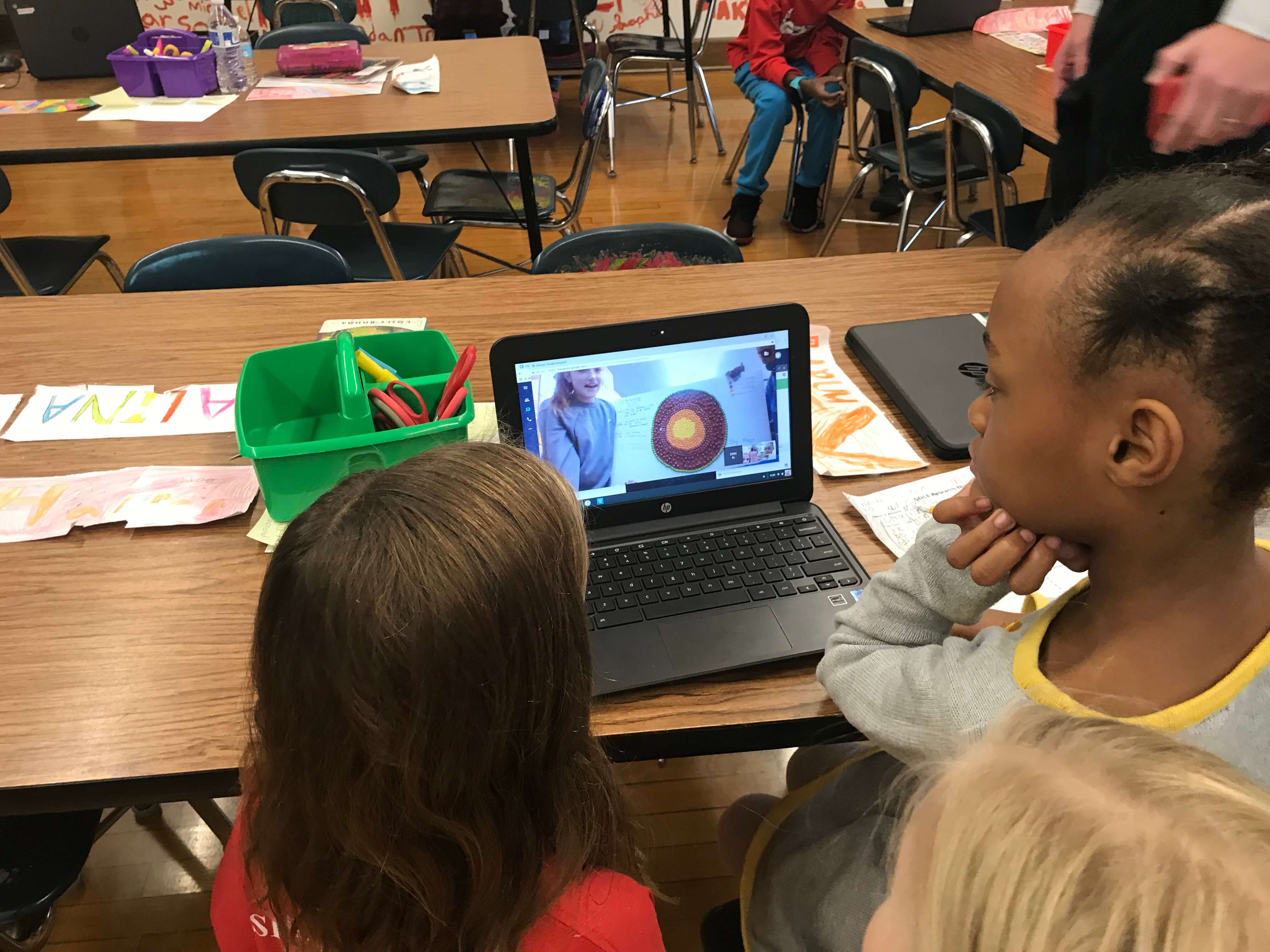 Since we began implementing SOLE lessons, we noticed that student engagement has increased. Students are more confident in their technology skills and have learned to collaborate with their peers on a topic or question that interests them. Students are independent and support each other during the process and they are comfortable presenting their information to their peers. Teachers have reported a difference in their approach to facilitate the learning in their classroom. Through SOLE lessons, students are not only building their knowledge on content, they are developing soft skills that are needed in order to effectively collaborate and making relevant connections by seeing the content in the world around them.
SOLE was appealing for the accessibility, the simplicity and its impact on students in a variety of ways. If you are looking for a strategy for yourself or for the staff that you work with, you will find this strategy allows for multiple entry-points for teachers of all levels. Through SOLE, I learned one of the most valuable lessons in my career; if I leave it to the minds of children, they will see something that I never knew existed and make something great from it. Searching for this SOLE has redefined me as an educator and made me realize our students are my greatest teachers.
---
This is Kristin Clark's 5th year working as an Instructional Coach including experience teaching 6th grade enriched math for the Shaker Heights City School District. As an Instructional Coach, she has collaborated with teachers in a variety of ways utilizing multiple assessment data as a means to make instructional decisions. Additionally, she has worked with the district on creating a district wide coaching model focused on providing job embedded professional learning. Kristin has an undergraduate degree in middle school math and science from Ohio University and a Master's degree in Education Administration from The Ohio State University. Prior to coming to Shaker, Kristin was a middle school math and science teacher and served as a Director of Community Based Programming for a non-profit organization called Boys Hope Girls Hope.